VisualRadioAssist
The easiest way to automate Visual Radio.
🐇 DierverzorgingAeres
Animalcare logging and automation system scaleable for students.
---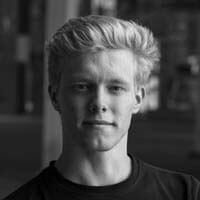 👋 hi,
nice to meet you.
I'm Hidde Schultze, a freelance full stack developer from Zwolle 🇳🇱
As a developer I strive to create the best experience for the end-user (B2C/B2B) by connecting multidisciplinary teams with UX, UI designers and front- and back-end developers.
I love working on projects that have a real impact on the society. Especially when it can improve healthcare or change the way people interact with radio broadcasts.